Business language courses abroad
Speaking a foreign language – or several – will advance your professional career in more ways than one. Aside from providing you with an added value that will make your CV stand out to employers, you will maximise your job-seeking possibilities by being able to work in different countries and through different languages.
Key information
Entry level:
Intermediate - Advanced
Why take a Business language course abroad?
By developing business-specific language skills you will…
Add an enormously important skill to your CV and thus set yourself apart from other professionals and job seekers
Widen your possibilities in the job market – you'll no longer be limited to your home country, but will be able to take advantage of jobs going internationally
In addition to a great return on investment, gain cultural knowledge through an immersive experience abroad and therefore add to your soft skills and make yourself an invaluable asset for any organisation
Learn to interact, work and network alongside international peers – a real must in the globalized world we live in
More about our Business Language courses
No two language learners are the same, and at ESL we know this is particularly true when it comes to professionals. This is why we offer a range of very specific Business Language Courses that will cater to your needs – whether you're looking to improve your skills for job interview purposes, for giving presentations and speaking in public or you want to focus on developing your language knowledge in a particular industry, our Business Language Courses guarantee swift progress. Another enormous asset you will gain through a Business Language Course abroad is the invaluable international network you will create by studying alongside other like-minded peers – professionals with your same goals who won't only become potentially interesting work contacts, but also life-long friends!
What ESL will do for you
Our portfolio only includes the very best schools in terms of academic excellence and will allow you to make rapid progress in your learning
Let us know what your aims are, and our expert advisors will guide you through every single possibility – forget about browsing through endless options and comparing dozens of websites
We will help organize every aspect of your language stay, from the right school and course to your accommodation
We will be by your side every step of the way: before, during and after your adventure abroad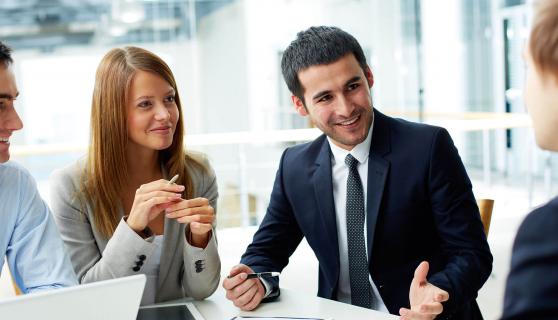 In addition to the services described above being free, we will also offer you the best rates for your course thanks to our Best Price Guarantee. We'll also refund you with the difference if you manage to find better prices for the same course!
Want to hear more about what we can do for you? Reach out to us for more information, you'll be under no obligation to book! If you'd rather read more about our courses and destinations, don't hesitate to ask for your free brochure.
Frequently asked questions about business language courses abroad
Do you have further questions about studying abroad with ESL?
Get the best deal for your language stay