Japanese
Japanese-speaking destinations, courses and useful information
Learn Japanese abroad
As the language behind one of the world's largest economies, and arguably one of the most influential countries of the 21st century, Japanese is now studied by hundreds of thousands of students around the world. Japan's immense cultural influence and soft power entice visitors and students year in, year out - and it shows no sign of stopping. As one of the first language travel companies to offer Japanese courses abroad, at ESL we have the knowledge and expertise to help you improve your Japanese in the Land of the Rising Sun, and offer an experience you'll treasure forever. 
Our Japanese language destinations
Japanese courses abroad
We're proud to partner with first-class language schools offering a wide range of courses. Whatever your age, goals and level, we have a course for you!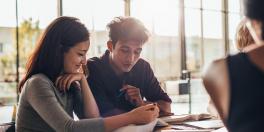 General courses
It's a fact: there's no more efficient way to learn a language than using it and being exposed to it in different contexts every day over a length of time. This is precisely what our general courses offer you – the opportunity to receive outstanding language lessons as well as endless opportunities to put your new skills into practice. And that's how you cement knowledge!
Learn more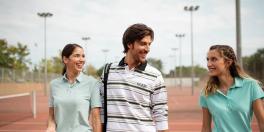 Course Plus
Our Plus courses offer the opportunity to balance language classes with the regular practice of a sport or a specific activity included in the program. Thanks to our cultural extras, including cooking, music, dance, filmmaking, sustainable development and yoga, among others, you can combine language learning with an authentic cultural experience.
Learn more
Frequently asked questions about studying Japanese abroad
Get the best deal for your language stay