Dutch
Dutch-speaking destinations, courses and useful information
Learn Dutch abroad
Dutch: one language, two countries in Europe, and 24 million speakers worldwide. As one of the European Union's key languages, Dutch is a useful string to your bow when it comes to living and working abroad. Whatever your reasons are for wanting to learn Dutch abroad - studying in a new country, making international friends, using it for work purposes, or simply for fun - at ESL we can help you find the ideal Dutch study abroad programme to let you achieve your goals and make wonderful memories! 
Our Dutch language destinations
Dutch courses abroad
We're proud to partner with first-class language schools offering a wide range of courses. Whatever your age, goals and level, we have a course for you!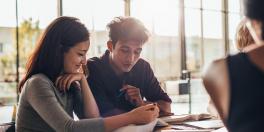 General courses
It's a fact: there's no more efficient way to learn a language than using it and being exposed to it in different contexts every day over a length of time. This is precisely what our general courses offer you – the opportunity to receive outstanding language lessons as well as endless opportunities to put your new skills into practice. And that's how you cement knowledge!
Learn more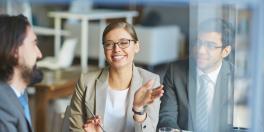 Business Language
Speaking a foreign language – or several – will advance your professional career in more ways than one. Aside from providing you with an added value that will make your CV stand out to employers, you will maximise your job-seeking possibilities by being able to work in different countries and through different languages.
Learn more
Frequently asked questions about studying Dutch abroad
Get the best deal for your language stay