Book with confidence
ESL Education offers you the best conditions to realize your study abroad project with the flexibility and guarantees you need to book your course with confidence.
The ESL team members are fully available to give you expert advice and assist you with any query or concern you may have on your current or future booking.
Is it currently possible to travel abroad for a language course?
Yes, absolutely. Most of our partner schools are open for face-to-face courses, and the few remaining ones will be joining them very shortly.
Border restrictions are easing up and you will just need to consider that, in order to enter certain countries, you may now need to be fully vaccinated, apply for a visa, get a PCR/antigenic test or self-isolate upon arrival, among other travel requirements. Contact our expert counsellors at ESL, who follow the evolution of things every day and are up to date with the latest news from around the world to help you choose what fits best your goals and priorities with the current situation.
I want to book but I'm afraid COVID-19 might affect my plans. What happens if I book now and then need to cancel?
By booking in advance, you can benefit from special price discounts and guaranteed availability for your preferred programme.
Book now with peace of mind by just adding our "Flex Booking" for EUR 47  to benefit from the following special conditions and guarantees:
Free cancellation up to 15 days before the start of your course
Free change of destination and dates up to 15 days before the start of your course
Free advice on medical and cancellation insurance with full coverage, including COVID-19 (please contact us for more information)
In case of lockdown communicated only a few days before your departure ESL will offer you a flexible postponement of your stay or receive a voucher

 
I am interested but I still have some concerns. How can I contact you?
You can phone, e-mail us or request an interview. Our team members are available for online interviews or face-to-face appointments at any of our offices where we apply the local safety guidelines related to COVID-19 to guarantee our clients' and our employees' safety.
We promise that you'll be SAFE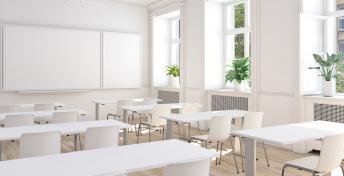 School: you will be protected
Hand sanitisers will be available throughout the premiseses
Use of masks will be compulsory and students' temperature checked daily
Premises will be deep cleaned and disinfected every day
Plenty of signs explaining the one-way system for stairwells and corridors will be set up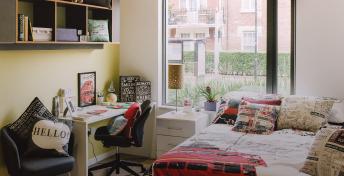 Accommodation: your home will be secure
Premises will be under a strict thorough cleaning schedule
Common areas will be adapted to comply with social distancing ruless
Services will be redefined to meet and exceed safety and hygiene requirements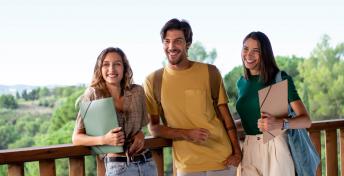 Friends & activities: your social interactions will be compatible with safety
Maximum number of students per class will be reduced to ensure social distancing
After-school activities will be adapted so as to include safety measures
Common areas and access to them will be adapted to comply with hygiene requirements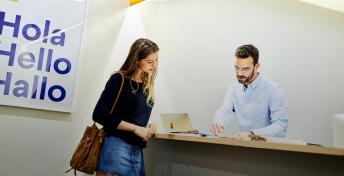 ESL : you will have us right next to you every step of the way
Our Language Travel Consultants will thoroughly assess your needs and recommend the very best option for a safe and fun language course abroad
Prior to your departure, we will provide you with all details regarding the measures and security guidelines in place
In order to guarantee your wellbeing and peace of mind during your stay, we're making sure we only select partner schools that will be able to offer you full support and advice if you're concerned about your health at any point