Family language programs abroad
With our language courses for all members of the family, children can have fun with other kids from around the world while parents benefit from an active holiday immersed in a new culture.
Key information
Course duration:
1-4 weeks
Entry level:
Beginner - Advanced
Why take a language course abroad with your family?
Adults can improve their language skills and enjoy the personal and career boost that languages bring
Young participants (5-17 years) get a taste of languages, which will have a positive impact in their school life
Adults can enjoy some private time while children are enjoying an international, cultural experience
Language studies abroad for the whole family are not just aimed at parents - grandparents are just as welcome too!
More about our courses for families
Teaching takes place in the mornings. Each member of the family studies in a group that matches their age, language level and needs. In the afternoon, you can either spend time together as a family or enjoy the range of activities that are offered for each age group.
Everything is arranged according to the specific needs of the family group, including accommodation. 
Working towards the same language goals can unify a group, and ensure a memorable holiday!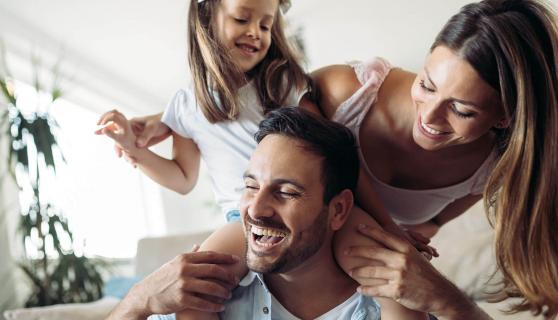 Want to hear more about what we can do for you? Reach out to us for more information, you'll be under no obligation to book! If you'd rather read more about our courses and destinations, don't hesitate to ask for your free brochure.
Frequently asked questions about course for families abroad
Do you have further questions about studying abroad with ESL?
Get the best deal for your language stay