Online language courses
More and more students are finding in blended learning the perfect approach towards their language learning. The reason is simple: doing an online course is a fantastic way to warm up before your departure so you're extra prepared for the experience. Likewise, choosing to do an online course after your on-site studies will guarantee you keep up all of your newly-acquired skills!
Key information
Course duration:
1+ weeks
Entry level:
Beginner - Advanced
Why choose an online language course?
Our online language courses will allow you to keep improving and practicing your language skills through dynamic and instructive live lessons. Also, it's an excellent chance for you to socialize and connect with an international community from the comfort of your home!
Here's a breakdown of what you will enjoy by learning languages online with ESL:
Experienced native instructors with a solid background in online teaching
User-friendly online tools that will guarantee a close reproduction of face-to-face interactions during lessons
Plenty of online self-study materials that will allow for further learning outside your virtual classroom
Customizable programs – these courses have been designed to easily fit language learning into your day to day
A wide range of social activities you can join along with other students which will add to your language practice in a fun environment
Pocket-friendly prices – affordable low rates for high-quality tuition
More about our Blended Learning courses
As with our on-site language experience, our online courses have been specifically designed to cater to each of our students' particular needs. After all, no two language learners are the same! Therefore, these courses offer a range of schedules and frequency, as well as topic-specific lessons which may vary from one language to the next: business, conversation or even certain skills such as speaking or listening. However, you'll find all of our courses do offer a choice or a combination of a standard course and a one-to-one course.
Standard course
This course can be understood as a general group course, in which all formal language skills will be covered (speaking, listening, reading and writing) during fun and interesting lessons. Learning opportunities and practice are maximised through collaboration with peers, which also allows for interactions with language students from all over the world!
Private course
Individual lessons are a great means to focus on your specific needs with a teacher all to yourself. You can use them as a complement to your standard course in order to get some extra practice and explanations; or you can choose to do them on their own and really get down to identifying and working on the areas you and your teacher believe you need to improve.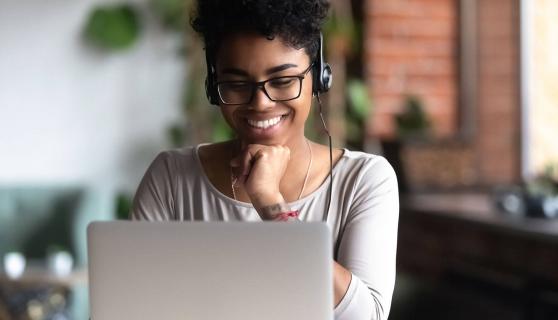 Want to hear more about what we can do for you? Reach out to us for more information, you'll be under no obligation to book! If you'd rather read more about our courses and destinations, don't hesitate to ask for your free brochure.
Frequently asked questions about our Blended Learning courses abroad
Do you have further questions about studying abroad with ESL?
Get the best deal for your language stay