Learn English in Glasgow
Excellent,
522 Student reviews
An English course in Glasgow is the perfect opportunity to discover one of the UK's friendliest cities, get in touch with Scottish culture, and experience a city bursting with unique character! Learn English in Glasgow and you'll be immersed in a hub of art, culture, comedy, and education, with the lochs and Lowlands of Scotland just a short distance away. Choose to study English in Glasgow and you'll have a memorable time soaking up traditional Scottish culture, from the unique cuisine to the country's rich history!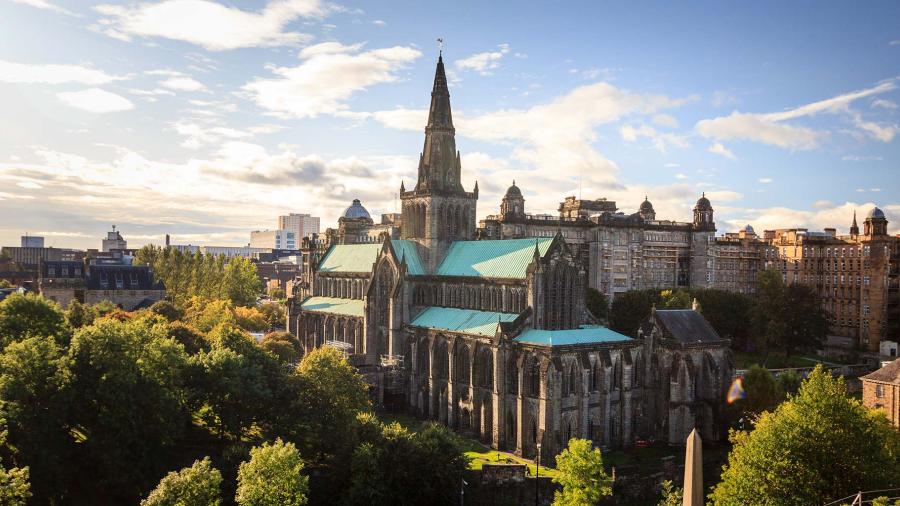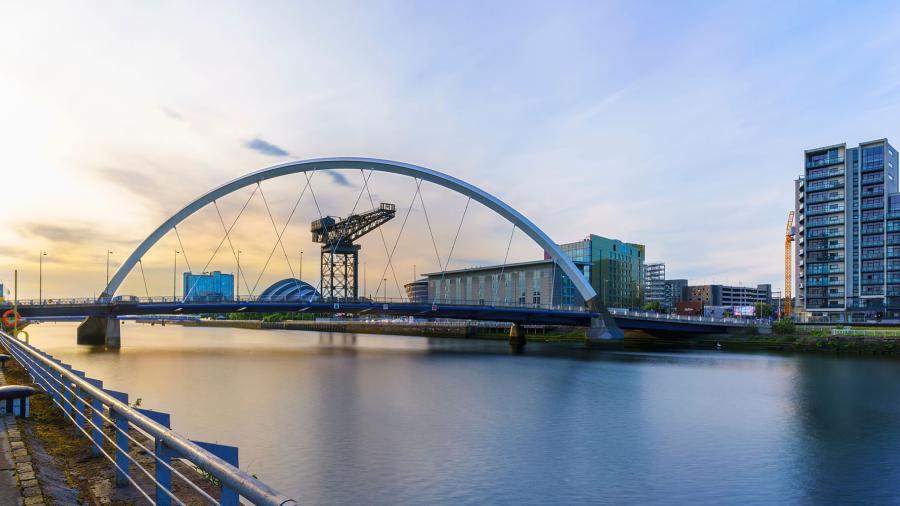 Glasgow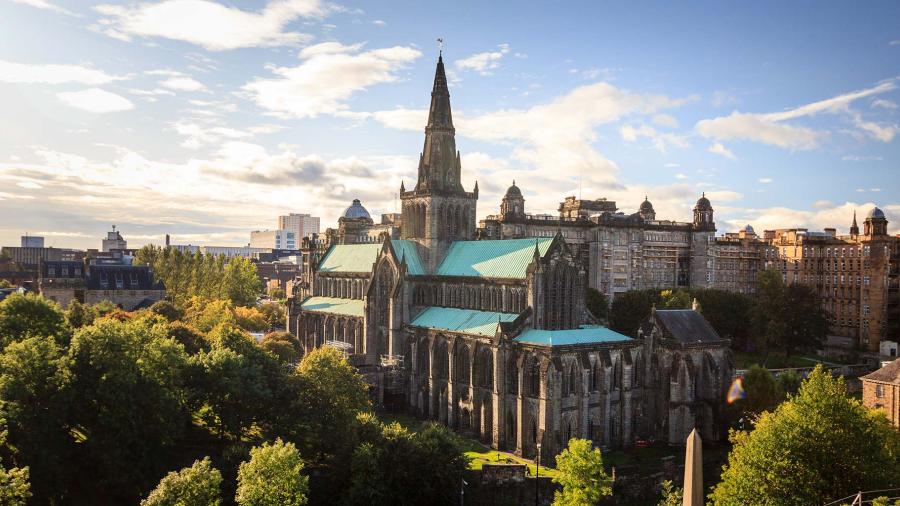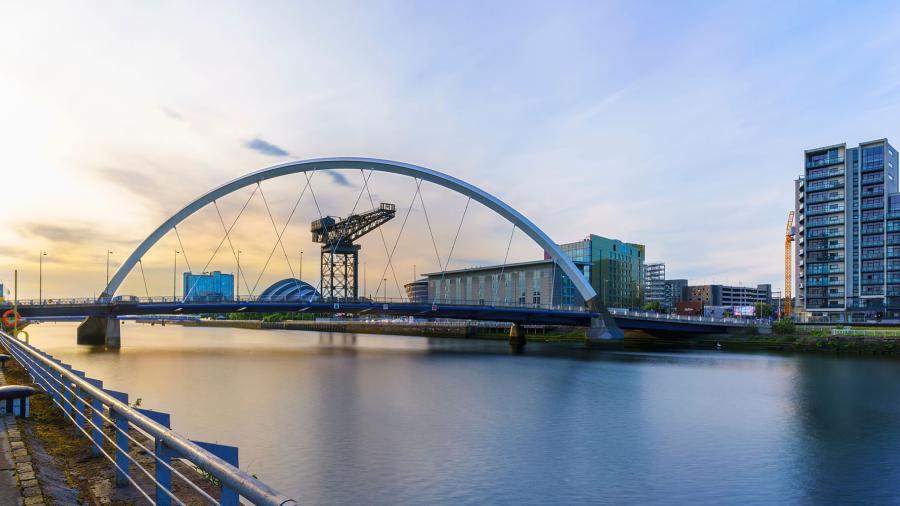 English schools in Glasgow
Dubbed one of the friendliest cities in the UK, you'll feel right at home on an English course in Glasgow, as you walk the streets, discover its unbeatable nightlife, and get to know its charming locals. On your English course in Glasgow at one of our partner language schools, you'll develop your language skills in full immersion, and make your language stay abroad unique as you learn more about Scotland, with its own Celtic culture and traditions.
Why study English in Glasgow?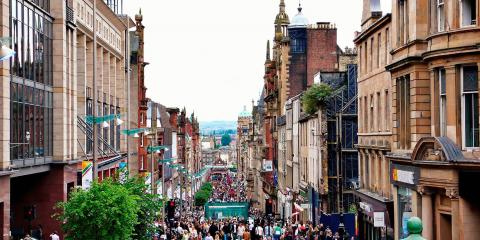 City life
This welcoming city boasts a vibrant culinary scene, museums and galleries, and exciting nightlife, so as you learn English in Glasgow you're bound to have a memorable time practising your language skills!
Bond with other students in the city as you visit attractions such as Kelvingrove Art Gallery & Museum, Glasgow Cathedral, and The Lighthouse arts centre - contact us for more information about living in Glasgow.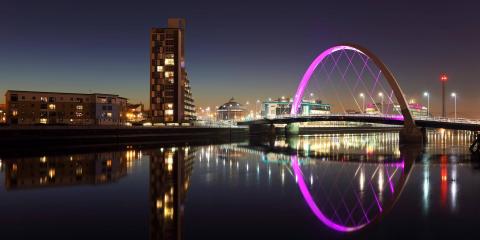 Travel
As you learn English in Glasgow, you'll have the chance to explore Scotland's unique culture and incredible landscapes, from the modern city centre with its museums and galleries to the windswept Highlands!
Glasgow is the gateway to Scotland's stunning nature, and on an English course in Glasgow you can explore breathtaking Loch Lomond, famed Loch Ness, or some of the 47 whisky distilleries of the Highlands.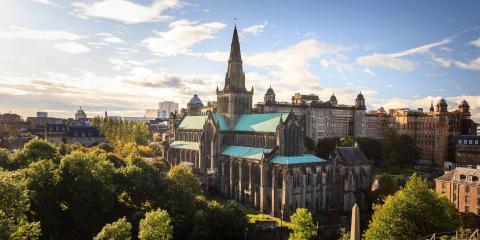 Activities
Catch a film at the historic Glasgow Film Theatre or visit the Scottish Football Museum - there's plenty to do as you learn English in Glasgow!
Make sure to take a tour of the Clydeside Distillery to learn more about whisky-making, and end your days by catching a live concert at one of the city's exciting venues.
Popular questions about studying English in Glasgow:
Do you have further questions about studying English in Glasgow?
View other popular destinations
See more exciting destinations you may be interested in