Learn English in Seattle
Great,
19 Student reviews
Experience West Coast America as you learn English in Seattle, with an evergreen backdrop, mountains that stretch for miles, and the Pacific Ocean right on your doorstep. Seattle is more than just a coffee addict's dream: it's a welcoming city with a rich musical history and a bustling trade hub, which you can explore as you study English in Seattle! Discover why it's one of the USA's fastest-growing cities on your English course in Seattle!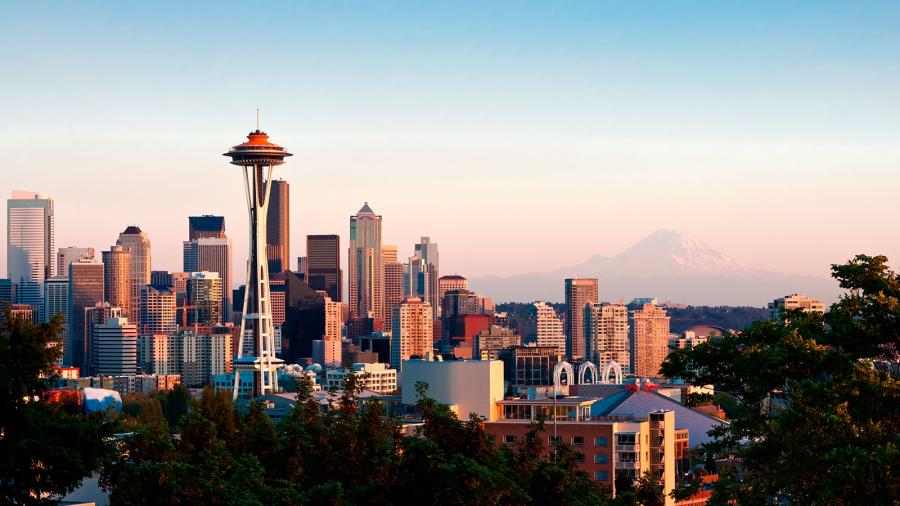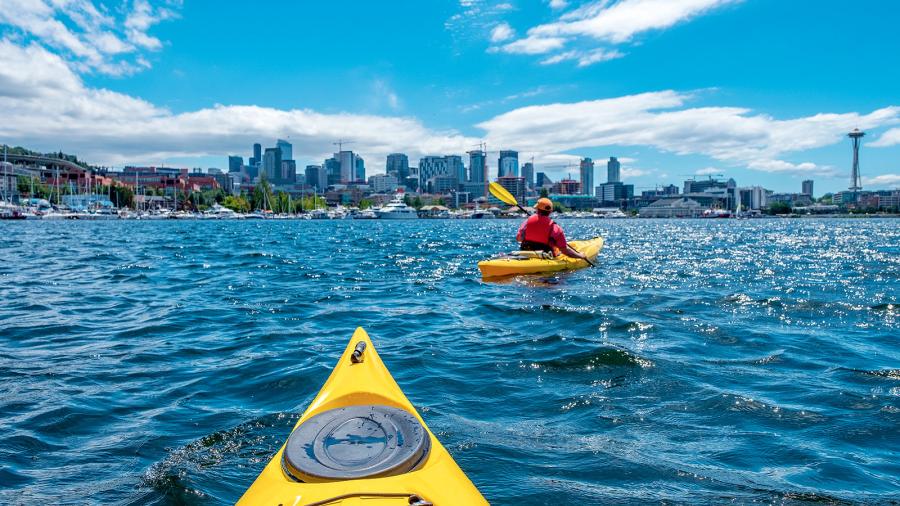 Seattle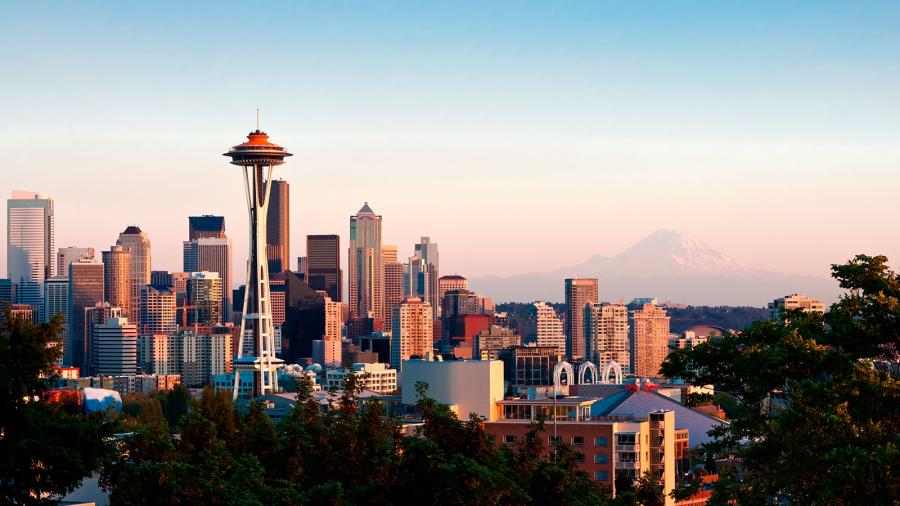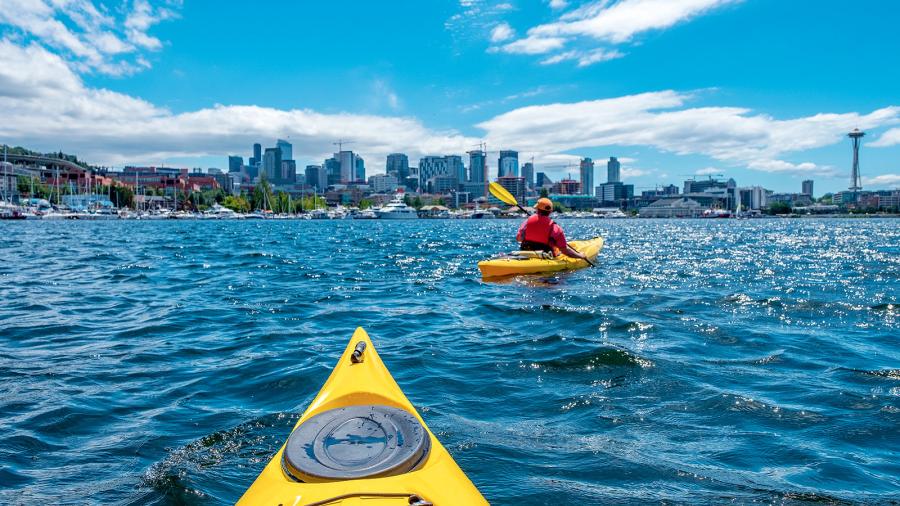 English schools in Seattle
No matter what your interests are, Seattle is the perfect location to study English abroad - outdoorsy types will thrive in the National Parks, culture vultures will find plenty to do among Seattle's museums and arts events, and foodies will go crazy for Pike Place Market. On an English course in Seattle at one of our partner schools, you'll immerse yourself in the language, as well as explore nearby sights like Seattle Aquarium and Seattle Art Museum!
Why study English in Seattle?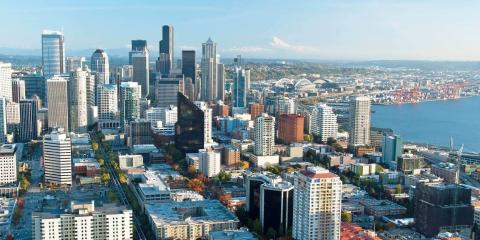 City life
The Emerald City is a bustling destination, with so much to explore as you learn English in Seattle from the iconic Space Needle to the Museum of Pop Culture - contact us for more information about living in Seattle
Outside of museums, head to Pioneer Square to admire fun architecture and bookstores, and get a bird's-eye view of the city from the Seattle Great Wheel!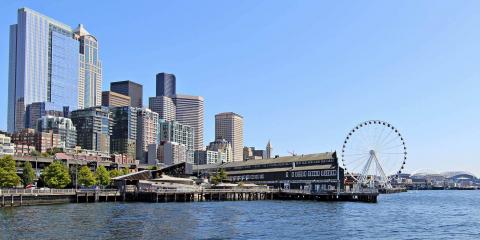 Travel
There is so much to do outdoors as you study English in Seattle, from taking a ferry trip to Bainbridge Island to exploring the trails in Seward Park
For a more wild adventure, the area around Mount Rainier offers 260 miles of trails through forest and valleys, or take a cruise along the beautiful Puget Sound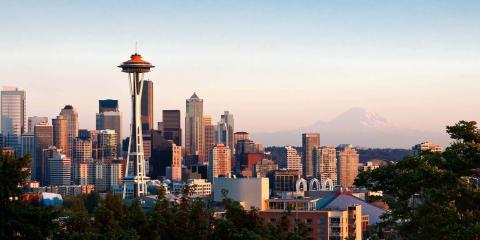 Activities
Seattle is the perfect place to try adventurous activities, and as you learn English in Seattle you could try a mountain biking tour of the surrounding mountains or try rock climbing! 
Thrillseekers learning English abroad can opt for an unforgettable skydive, or you might opt for a relaxing cruise of the nearby rivers and lakes!
Popular questions about studying English in Seattle
Do you have further questions about studying English in Seattle?
View other popular destinations
See more exciting destinations you may be interested in