Learn Spanish in Salamanca
Excellent,
145 Student reviews
A Spanish course in Salamanca brings you right to the heart of the ancient kingdom of Castille, the birthplace of the Spanish language! Home to the historic Universidad de Salamanca, as you study Spanish in Salamanca you'll be immersed in the academic tradition while getting to explore centuries of Spanish history. From the incredible sandstone buildings to captivating museums, your time spent learning Spanish in Salamanca is bound to be unforgettable!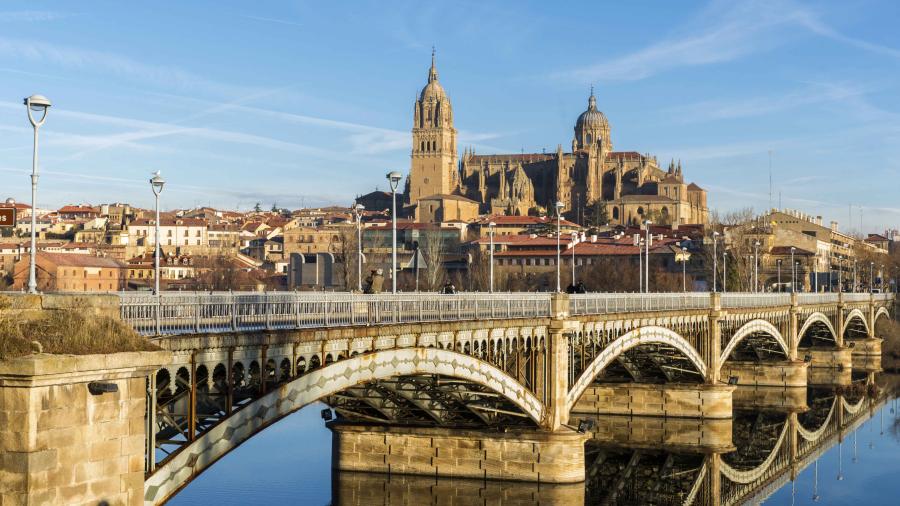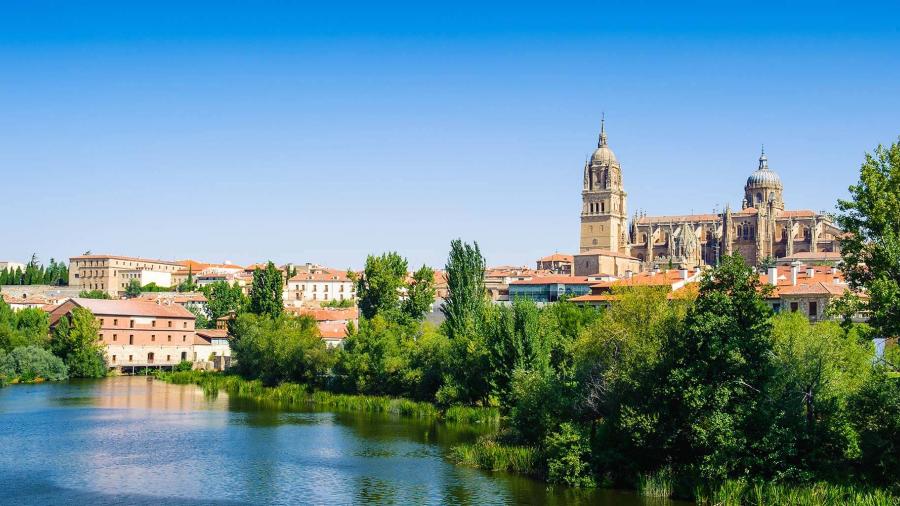 Learn Spanish in Salamanca
Salamanca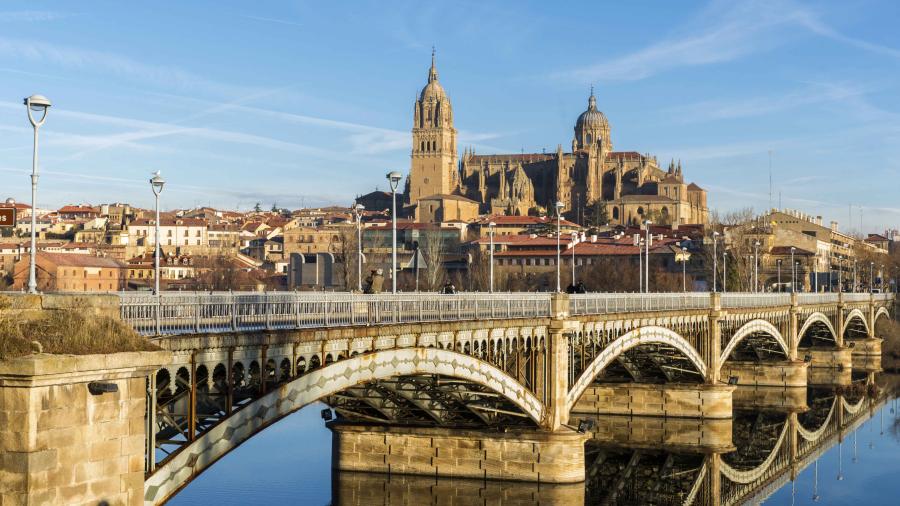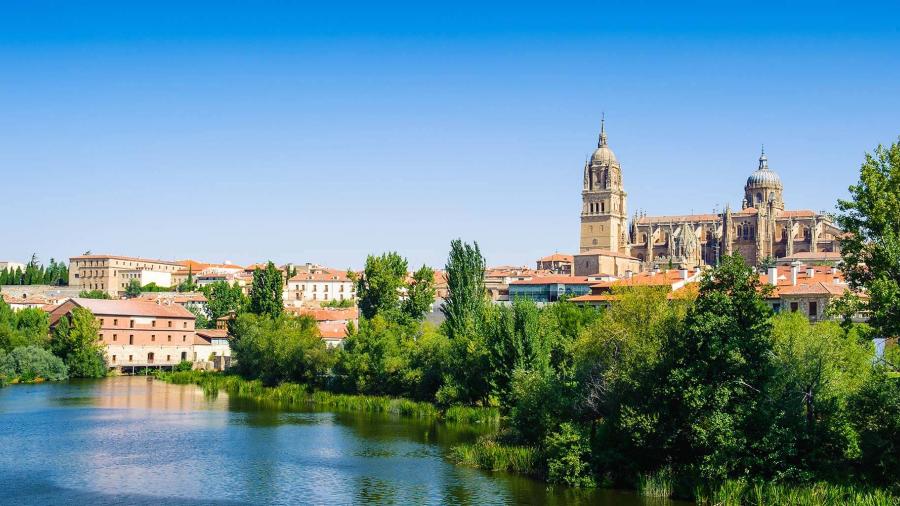 Spanish schools in Salamanca
A long history, friendly locals and lively nightlife - what more could you ask for on a Spanish course in Salamanca? As you learn Spanish in Salamanca at one of our partner schools, you'll practice your skills each and every day both inside and outside the classroom, making progress in immersive lessons. From the Casa de las Conchas to Anaya Palace, you'll study Spanish in Salamanca close to all the famous sights of the city, soaking up Spanish tradition and the native language at the same time!
Why study Spanish in Salamanca?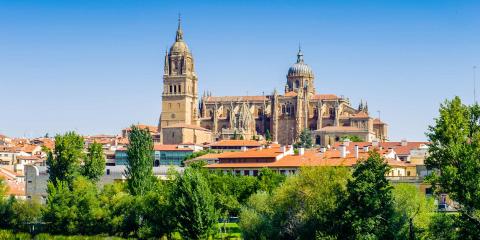 City life
Salamanca is a lively student city, drawing people from all over the world who come to visit museums like the Museum of Art Nouveau and Art Deco and the stunning University Museum.
As you study Spanish in Salamanca, you'll also discover more about Castille culture, trying dishes like the hornazo pie and the sweet perrunillas - contact us for more information about living in Salamanca.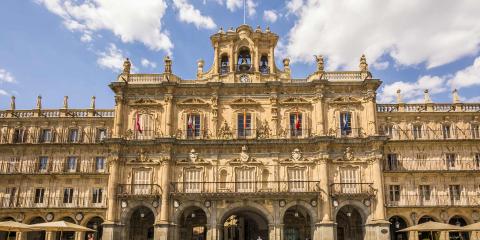 Travel
Salamanca is located in one of the most stunning regions of Spain, so you can choose to explore the vineyards of Castilla y Leon or the charming nearby villages on a Spanish course in Salamanca.
La Alberca is a village free of cars, where you can experience traditional Spanish life, and if you want a big-city adventure while learning Spanish abroad, Madrid is under two hours away!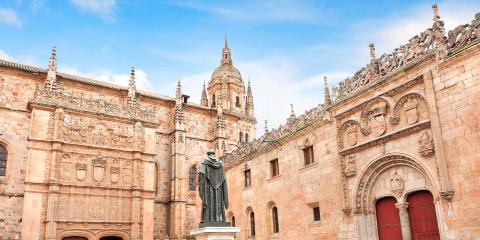 Activities
There's so much to do on your Spanish course in Salamanca, and the best place to begin is with a walking tour of the city, finding out more about its fascinating history.
 Outside of the city, a wine tour will allow you to sample all the region's best exports, or you might join a bike tour of the surrounding countryside to see the best-hidden sights.
Popular questions about studying Spanish in Salamanca:
Do you have further questions about studying Spanish in Salamanca? 
View other popular destinations
See more exciting destinations you may be interested in