ESL summer camps: language programs for children and teenagers
Every summer, young learners face a decision: Will they study in preparation for school, or will they go on a holiday and enjoy their freedom? Through our summer language courses, they can do both!
During a summer camp with ESL, students will travel to one of our gorgeous locations to learn a language of their choice in a safe and stimulating environment, full of other young learners from around the world.
Students will spend their mornings learning their language through immersive daily lessons and their afternoons and weekends making friends, playing sports, and exploring their surroundings on fun, supervised excursions. 
This is your chance to turn your language course into a language holiday!
Key information
Class size:
Average 12–15
Entry level:
Beginner - Advanced
Check our Summer camp destinations
Choose the destination that better suit you. From Amazing beaches in Australia to beautiful mountains in Canada, we have it all
Why should young language learners choose an ESL summer camp?
A big part of growing up is feeling the urge to break off on your own, gain some independence and make your mark on the world.
Our summer language courses are designed to give young learners their first taste of independence in a safe environment, under the supervision of qualified and experienced staff.
Going on an ESL summer camp means embracing adventure and exploration, and through our many games and activities, students will never be bored throughout their trip. On weekends, students will go on excursions to see the very best that their host country has to offer – perfect for young learners with a keen sense of curiosity and wanderlust.
Lessons will be held in a calm, friendly environment with state-of-the-art learning facilities and experienced native-speaking teachers.
Young learners are like sponges, soaking up language skills from their environment and retaining it, especially when it's part of their own experience. For this reason, our camps place students in full immersion from the moment they arrive. Through organising lively lessons, meetings with locals and teaching them about local culture – students will be enveloped by their target language in a way that traditional classrooms can't replicate.
 Both children and teenagers on a summer language course will come home with new memories, friends and language skills that will give them self-confidence and boost their performance at school.
Why you should choose ESL for your child's language program
Choosing to send your child on a language program can be a daunting prospect – that's why it helps to have a friendly face guiding you through the process. This is where ESL comes in! When you enrol on a summer camp, we'll provide the following services: 
Expert advice from our experienced staff, who will guide you to find the right language program for your child
A wide range of accommodation options such as host families or fully supervised student residences
Guidance, support and advice on your travel arrangements 
Recommendations on our special offers and discounts to get the most out of your budget
Continued assistance and support before, during and after your program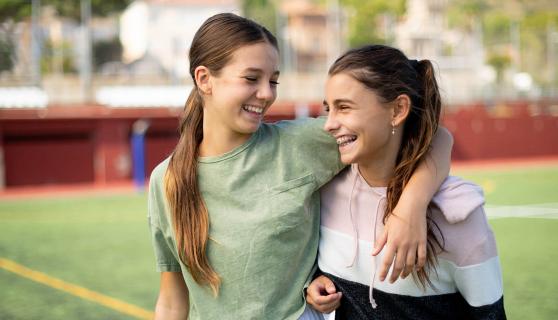 Want to know more? Get in touch and let us fill you in! Alternatively, you can also find more information on our free brochure.
Frequently asked questions about courses for young learners abroad
Do you have further questions about studying abroad with ESL?
Get the best deal for your language stay